Posted on January 08 2020
The devastating forest fires in Australia threaten people and animals, destroy valuable plants and spread further and further. The smoke from the fires reaches as far as South America. What can we do to support Down Under?
Australia is in a state of emergency. Catastrophic forest fires are raging and there is no sign of an end. But what has actually happened?
The most important facts in brief:
December brought record temperatures and months of drought to Australia.
As of today (08.01.2020) 25 people have died - including three volunteer fire fighters.
10 million hectares of bush, forest and park burned down.
Temperatures of around 40°C and strong winds make the fire-fighting operations more difficult.
2'000 houses have been destroyed so far.
The fire is spreading. Experts fear that the fires will continue to rage for months.
The New South Wales Fire Service provides a map on which all fires and - if available - escape routes are marked. There you can get an overview of the current situation.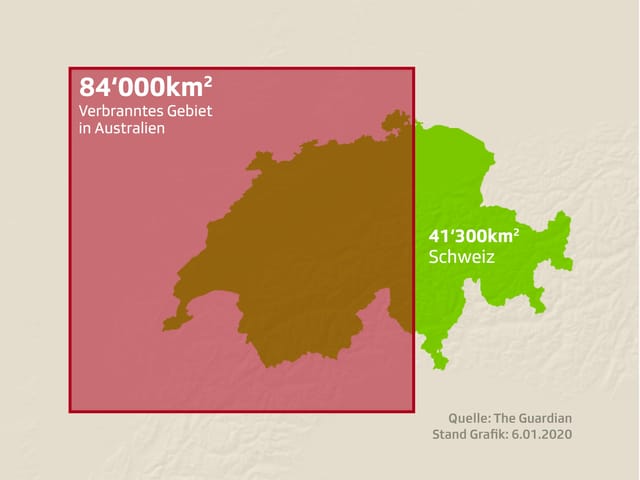 AN AREA TWICE THE SIZE OF SWITZERLAND HAS ALREADY BURNED DOWN. (Source: SRF)


What is NIKIN doing?
For three years we have been pushing global reforestation - and now endless trees are burning down in Australia. We can't just stand by and watch. We have decided that we want to contribute as much as possible to Australian reforestation. So every product sold in January plants a tree in Australia.
What can you do?
There are various organisations that would like to help the Australians. From animal welfare to conservation to projects that rebuild the burnt down homes, you're sure to find an organisation online that you can support. They all depend on your donation.
If you want to invest in reforestation, you can donate directly to our planting partners One Tree Planted. They plant one tree for every dollar donated.
Together we can support reforestation and give people and animals their habitat back - tree by tree.